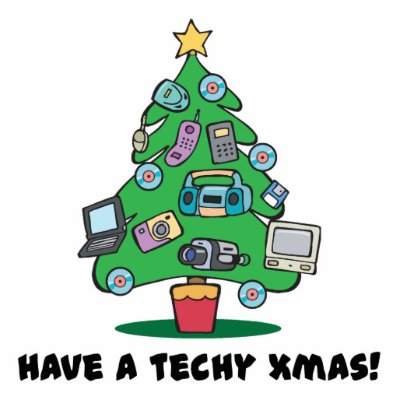 So here we are 2 weeks to go before we celebrate the coming of our Lord Jesus Christ, and the stores are all madly competing for your dollars with sale after sale! This year we are trying to cut back on consumerism and focus more on the message of Christmas, but if my hubby wants to know what makes me tick he could follow me to the Apple store! In the last couple of years I have fallen in love with techno bling and now he knows that diamonds are on the back burner:) I wonder if you are looking for a special gift for that teen or other family member, that will ensure educational warranty?
Here is Good2know! RT @web20classroom:
What Do Kids Want In The Classroom In Terms Of Technology? @edutopia Asked Them:
If you listened to Greg Bitgood's podcast this week interviewing innovator
Steven Collis,
you were probably amazed to hear about his 3D virtual schooling in Australia. Steven Collis has won many awards for educational technology. Yet is this something we need fear, or do we embrace and encourage our students to enter this science fiction state of the 21 century? How do we protect our children from addiction but at the same time prepare their brains for the future work force? By the way the term "addiction", has now been filtered down in its meaning. For techno geeks it is a sign of entering the new world, but for parents who see the "red eyed" syndrome, and " no mom I am in the middle of a game, and I cannot eat dinner", there are red flags which we need to address in helping our students live healthy lives.
This PBS show and website will help you as parents make healthy decisions for you and your students as they enter this brave new world!
Teachers and parents watch
Protecting Your students
workshops to encourage your students to create boundaries.
God Bless you and your students as you make healthy boundaries. I would love to hear how you make rules around digital use in your home?
Merry Christmas to you and your families.
Pippa
HCOS Online Librarian